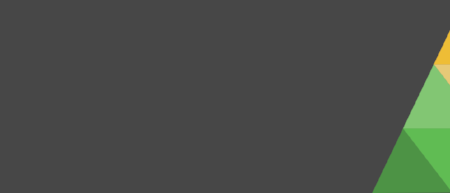 R&D Venture Partners has entered a collaborative relationship with Green Square of the U.K. The relationship brings deeper expertise and market knowledge to RDVP
clients, unlocking the power of our global reach to
the U.K., Europe and Asia.
Green Square was founded to provide practical and insightful corporate finance advice to the media and marketing communications sector.
They help shareholders of independent businesses prepare for sale and ultimately achieve the optimum transaction. They typically advise businesses with enterprise values ranging from £10m to £50m.
The leadership team at Green Square comprises three partners, each of whom have worked within the sector in both advisory and operational roles. They are supported by an exceptional team of analysts, researchers, copywriters and client service personnel and an Advisory Board of experienced entrepreneurs and industry gurus.
Tony brings a wealth of experience from within the marketing communications sector, not only across mergers & acquisitions, but also in a strategic advisory capacity. He has led transactions across many marcomms disciplines including digital PR, corporate comms, branding, experiential, research, sponsorship and healthcare advertising. He has also advised many agencies on growth strategy and preparing for sale.
Having started his career in investment banking with Midland Group and HSBC, he subsequently became CFO of the US tech company Unisys's largest UK discipline. He moved into marketing services in 1997, leading a 3i-backed MBO and merging CLK and Michael Peters to form the leading independent design and communications agency, Corporate Edge. He further augmented the business with a number of strategic acquisitions prior to selling the company to an Australian listed marketing communications group in 2007, realising an 11x return for investors.
Tony is a Chartered Management Accountant and Chartered Corporate Treasurer. He founded the multi-award winning M&A boutique Green Square in 2008.
Andrew qualified as a Chartered Management Accountant at HSBC, holding a key role in the Capital Financing team. He joined Credit Suisse in 1996 initially as FD of Operations and IT services, subsequently moving to Zurich as head of finance for the Investment Banking arm.
Andrew subsequently held a number of CFO roles, with experience not only in marketing services but also across software, retail and manufacturing. A mergers & acquisition and business planning specialist, he has undertaken change programmes expanding, restructuring and exiting businesses.
Andrew joining Green Square restores his working partnership with Tony Walford when they were both at HSBC and brings a wealth of practical and strategic input in advising and executing transactions.
Barry has 20 years experience within the marketing services sector, including nine years as Group COO at Naked Communications where he established offices across the globe prior to managing its sale to Australian listed marcoms group, Photon.

He subsequently became COO of Photon's International Agency Division, establishing further operations in Sweden, Germany, India, Singapore and the Middle East. He also divested and merged various Photon businesses. Barry is an FCA having spent time with Kingston Smith, Andersen and Deloitte.

His days in professional practice afforded him great experience across assurance services, due diligence and post-merger integration for clients including WPP, Omnicom and Sky. Barry has advised across a range of enterprise values from small design agencies to a £1bn telco transaction.

Barry joined Green Square in 2012